Profile

wнen ѕнe knowѕ wнaт ѕнe wanтѕ ғroм нer тιмe
❝and wнen ѕнe wakeѕ up and мakeѕ up нer мιnd❞
Free Account
Created on 2016-01-24 19:29:50 (#2482885), last updated 2016-05-11 (71 weeks ago)
301 comments received, 230 comments posted
104 Journal Entries, 46 Tags, 0 Memories, 15 Icons

About
| | |
| --- | --- |
| Name: | dι aleх drake |
| Birthdate: | Apr 20 |
| | |
| | |

Mini Bio
this profile contains spoilers for the final episode of ashes to ashes











I'VE LOVED ALL I NEEDED.


Detective Inspector Alex Drake is a police psychologist with the Metropolitan Police in London. A single mother living a simple and somewhat fulfilled life, Alex is sent the story of DCI Sam Tyler, a police officer from Manchester who, before committing suicide, had claimed to travel to 1973 while in a coma.

Fascinated with Sam's story, Alex become enamored with his experiences. During an unexpected hostage situation, Alex is shot in the head, and finds herself awakening in 1981. She is working with the Met in that time period, this time with the same team Sam Tyler claimed to know in his time in 1973. Convinced she had somehow adopted his fantasies and made them her own, and positive she is in a coma in 2008 and fighting for her life, Alex struggles with the challenges of living in a different time while still doing all the can to survive, to wake up, and to find her way back to her daughter.





SORDID DETAILS FOLLOWING.


There are stories of a world in-between - a purgatory, if you will - where injured and comatose coppers find themselves. Psychologists would consider this a coping mechanism that the brain develops, a defense to keep itself alive in times of terminal crisis. Those of a deeper belief wonder if it is world made for conflicted souls, a place where the tortured and confused can go to sort themselves before they are ready to move onto a world beyond. The only person to "come back" from this world, Sam Tyler, willingly terminated his life, perhaps in hopes of returning. He was convinced that world was real. Of course, considering what he did, he must have been mad.

As for DI Alex Drake, she was pronounced dead at 9:06am, due to complications from a gunshot wound to the head. She is survived by her daughter, Molly Drake, and her godfather, Evan White.





DISCLAIMER.


The writer claims no ownership or association with Ashes to Ashes, Kudos Film & Television, or Keeley Hawes. This journal is for entertainment and roleplay purposes only.


HMD. APPLICATION. CR CHARTS. LOGS. CREDIT.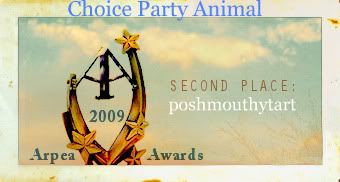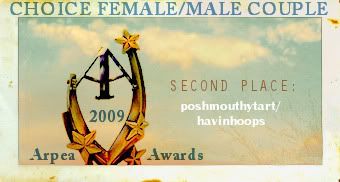 People
[View Entries]
didorothy
,
havinhoops
,
magistrated

[livejournal.com]
alicemacleod
,
alien-catcher
,
amazonhomemaker
,
ambitious-woman
,
an-honest-cop
,
anniecartwright
,
cantsharethem
,
damnfinecoffee
,
firstmadeson
,
forensicjunkie
,
forever-annie
,
hearyouwontsee
,
jenhailey
,
loki-innocent
,
madorcoma
,
makeitabottle
,
manonmars
,
mouthyplonk
,
mulder-trustno1
,
musingmuselings
,
pi-sparrow
,
poshmouthytart
,
quitehomoerotic
,
sajethrogibbs
,
sarahs-attic
,
savagestime
,
superskelton
,
swanseer
,
thebadwolfrose
,
theguv
,
twicedisplaced
,
visionsinprada
,
whoneedsbirds

Communities
[View entries]

Member Of (1):

Subscriptions (6):

Administrator Of (0)

Feeds
[View Entries]

Subscriptions (0)

Linking
To link to this user, copy this code:
On Dreamwidth:
Elsewhere: